Asus has announced a new handheld PC for gaming, the Asus ROG Ally. Its design takes after the Steam Deck or Nintendo Switch, or really any other gaming handheld on the market at the moment.
While we don't have an Asus ROG Ally release date, we do know some specs. It has a 7-inch screen with a resolution of 1920 x 1080 and a 120Hz refresh rate – an improvement over the Steam Deck. Meanwhile, Asus claims the performance is double that of the Steam Deck, according to a video from tech YouTuber Dave2D.
To get this performance boost the device has a custom AMD chip. The video from Dave2D also mentions that the Asus ROG Ally will be competitively priced. Whether that's Asus competing with the reasonable price of the Steam Deck or higher-end competitors like Ayaneo, however, is still to be seen.
Asus ROG Ally release date speculation
We don't have an Asus ROG Ally release date as of yet, but stay here for all the latest and we'll update you as soon as there's news. You can also sign up for notifications from Asus here.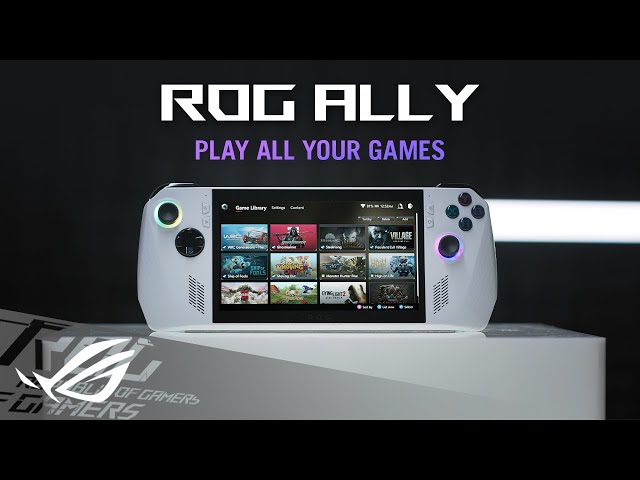 For more beyond the Asus ROG Ally release date, check out our guide to the best portable gaming consoles on the market today.