If you've been looking to pick up any or all of the Voice of Cards games from Square Enix, now is the time – all three games are available on mobile, and a fresh Voice of Cards Trilogy is now on Nintendo Switch to cut the cost a little.
Each of the three Voice of Cards games – the Beasts of Burden, Isle of dragon Roars, and Forsaken Maiden – are available separately on Switch or together as part of the Trilogy, with or without DLC as well. On iOS and Android, they are only available separately.
For those splurging on the Trilogy set that comes with DLC, you get a lot of neat stuff, including some Nier: Replicant, Nier Automata, and Nier Re[in]carnation items for the three games, respectively. The DLC includes costumes for characters, card-back designs, and new music.
You may not have heard of Voice of Cards, and that's fine – let's do a little recap. The game has a unique storytelling mechanic where the Game Master narrates the goings-on set in a mystical world. Set a long time ago, swordsmen and sorcerors work to fight back against dragons. The gameplay involves turn-based battles on the overworld and in dungeons on a board reminiscent of our favourite tabletop games.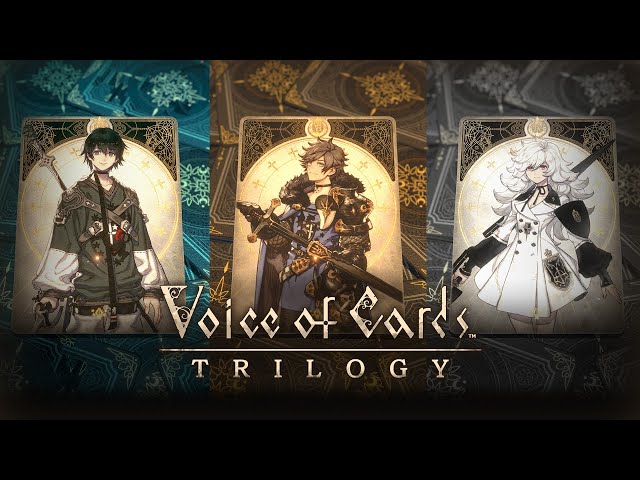 Oh, also, there's a demo on Switch called the Isle of Dragon Roars Chapter 0 – a prologue set before the events of the main game. Though it is a prologue, you don't need to play the games in any order as each functions as a standalone adventure.
Looking for more fabulous games to play? Here are our picks for the best mobile card games in 2023 or for something different, the best dating games on Switch!