It's our last full day on the ground live from GDC and to be honest, we're feeling a little worn out from a jam-packed week. Still, we're never too tired to check out a fancy award show, so we headed along to the GDC Awards 2023 to see what titles and studios are the winners of the last twelve months. If you're wondering who the biggest winner might be, here's a clue, it rhymes with schmelden schming.
Yes, Elden Ring won the big gong of the evening, taking home the Game of the Year prize as well as other awards for Best Design and Best Visual Art. Of course, Elden Ring Switch isn't a thing, nor is it on mobile, making it a little irrelevant to us, and with Nintendo developer titles entirely absent from the nominations, we concentrated our efforts on picking out the indie winners.
Citizen Sleeper, an engaging deep-space narrative RPG, picked up the Social Impact Award, highlighting the developer's engagement with the community online. That same award also featured nominations for Switch titles Tunic, OlliOlli World, I Was a Teenage Exocolonist, and We Are OFK. I Was a Teenage Exocolonist also made the nominations for Best Narrative, losing out to Pentiment.
Still, Neon White had the best night out of all the indies available on Switch, despite not taking home any awards. The fast-paced title earned nominations for the Innovation Award, Best Debut, and Best Design, while also appearing in the honourable mentions for Best Audio and Game of the Year.
There was some representation for mobile, too, though only a little. Marvel Snap, a big favourite here at Pocket Tactics, got a nomination for Best Design while picking up honourable mentions in the Best Debut and Game of the Year sections. This is mainly due to the Western nature of these awards and the fact that a lot of the big mobile titles are out of the East, but we do hope to see more mobile games make the nominations in future GDC award ceremonies.
If you want to catch up on all the winners, be sure to check out the montage video below.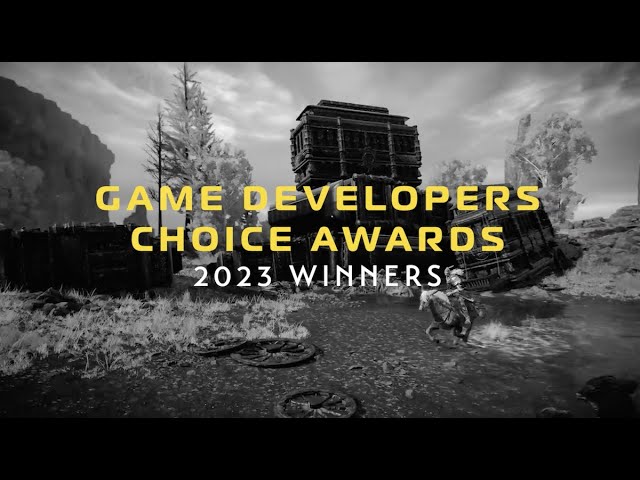 There you have it, our coverage of the GDC Awards 2023 live from sunny California. While you're here, be sure to check out more of our GDC content, including a King Games interview with the developer's Chief Technology Officer, or see our Dinosaur Polo Club interview with the founders of the studio that brought us Mini Metro and Mini Motorways.