Roblox developers from all over the world are planning a trip to San Francisco, with a developer relations representative from the company confirming that California is the destination for RDC 2023. If you don't know, RDC is the Roblox Developers Conference, bringing together the makers or some of your favourite blocky titles to share, collaborate, and plan for the future of the platform.
With a mixture of online and in-person talks and presentations, this year's RDC is looking to expand on the success of 2022. If you're planning on attending the conference, you can look forward to seeing new software capabilities, engaging with masterclasses from experienced Roblox developers, and of course, networking with like-minds looking to create the best possible in-game experiences.
Of course, it's not just learning and networking that RDC is here for, but handing out some snazzy prizes too. As part of the weekend-long event, there's the Roblox Innovation Awards, with last year's winners including the developers for popular experiences like Piggy, BedWars, and Creatures of Sonaria. To check out the full list of gongs from RDC 2022, head to the official Roblox forum.
If you want to keep up with the latest on RDC 2023, you can sign up for updates by clicking on this link for the official RDC page. There you can pop in your details to receive any information straight into your inbox. For a hint at what's in store, check out the promotional footage from RDC 2022 below.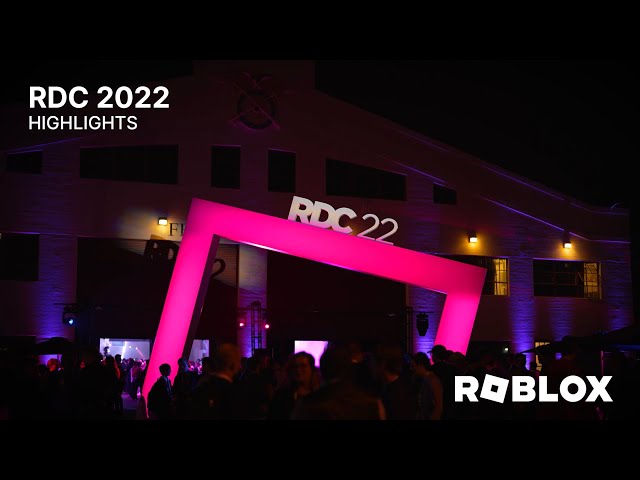 There you have it, all you need to know about RDC 2023. While you're here, get some inspiration with our picks for the best Roblox games, or grab some freebies with our Roblox promo codes and Roblox game codes. The latter includes Pop It Trading codes, Shindo Life codes, and Your Bizarre Adventure codes.