Honkai Star Rail's Bailu is the adorable doctor from the Xianzhou Alliance, with powerful healing abilities and the tail of a fish… Or is it a dragon? We're here to explore everything we know about Bailu's story, build, relics, and more as we approach the final Honkai Star Rail beta.
There are loads of new faces for you to meet on your Trailblazing journey, so make sure to check out our Honkai Star Rail characters guide. Alternatively, you can explore more of Hoyoverse's other games with our Genshin Impact codes and Genshin Impact banners guides, and Zenless Zone Zero characters guide.
Who is Honkai Star Rail's Bailu?
Bailu is a doctor from the Alchemy Commission who is associated with the Xianzhou Luofo, one of the six flagships of the Xianzhou Alliance. She's a five-star lightning character, and based on her skill video, she's a healer. She's a member of the Vidyadhara race and can often be heard giving out unconventional 'prescriptions' to her patients such as "stay hydrated".
Hoyoverse announced Bailu on the Honkai Star Rail website on January 24, 2023, along with her voice actors. Her English VA is Su Ling Chan and her Japanese VA is Kato Emiri. She has a similar hair colour and build to Genshin Impact's Qiqi, but with two long braids down her back, two horns on her forehead that look like coral, and a large, scaly tail.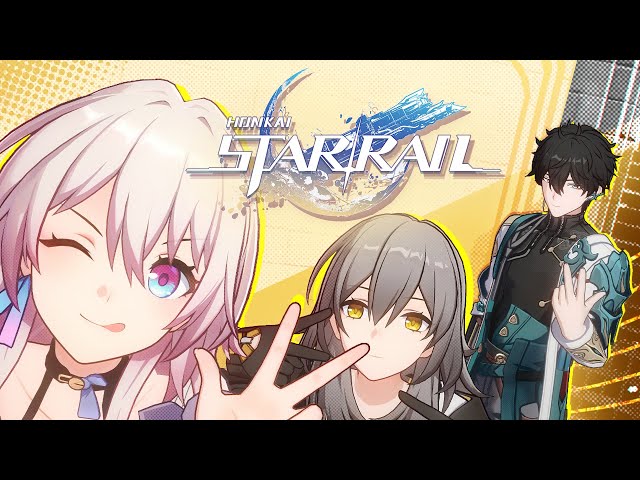 What's the best Honkai Star Rail Bailu build?
As Hoyoverse has only just announced Bailu, and the Honkai Star Rail beta doesn't start for another couple of weeks, we're not sure of the perfect build for her just yet. We'll be sure to update this guide when we've got to grips with her kit.
Which light cone should I use for Honkai Star Rail's Bailu?
As mentioned above, we've only just got access to Bailu and haven't had a chance to test all of the light cones yet. However, based on Bailu's healing abilities, you should aim to equip her with a light cone that offers more healing output. Additionally, equipping a character with a light cone that matches their path allows them to use the light cone ability it offers – so a light cone that follows the path 'The Abundance' works best for Bailu.
We'll update this section as soon as we get more familiar with the different Honkai Star Rail light cones on offer.
Which relics should I use for Honkai Star Rail's Bailu?
We haven't had a chance to test out all the relics yet, but we recommend equipping Bailu with relics that boost healing output and HP. Based on the little we do know about relic sets at the moment, Passerby of Wandering Cloud would probably suit Bailu best.
Bookmark this page and we'll let you know when we learn more about relics and how best to use them for Bailu.
There you have it, everything we know about Honkai Star Rail's Bailu so far. We'll be sure to update this page as we get access to the final beta and have a chance to test her properly. While you wait, check out our list of the best games like Genshin Impact to keep you occupied.