The first English language trailer for Eversoul has dropped, giving us a glimpse into the exciting, upcoming mobile RPG – and it's fair to say that we're pretty hyped. Introducing us to the wartorn world of the game, the trailer gives us an initial look at our role as an otherworldly saviour, tasked with collecting ethereal 'souls' and battling our way through the game's story-rich narrative.
The Eversoul trailer also gives us a glimpse at the tactical, squad-based combat, gorgeous, stylised anime visuals (including some very… voluptuous fanservice), and adorable chibi player models we'll be using to explore the world outside of battles, as we storm dungeons, solve puzzles, and collect materials.
With plenty of excitement buzzing around this intriguing new trailer, we're naturally all curious about the Eversoul release date. Luckily, Kakao Games and Nine Arc Inc have announced that Eversoul pre-registrations open soon, so we shouldn't have too long to wait before we get to see how this tale unfolds firsthand.
What is Eversoul?
Eversoul is an upcoming mobile RPG from Kakao Games and Nine Ark Inc. that promises a rich, dramatic story, in which you summon a variety of unique souls to fight alongside you, forming bonds and deep relationships with them along the way. With a highly customisable elite fighting force, a variety of maze-like dungeons, tactical combat, and a variety of PVP and idle elements to explore, it looks like it's shaping up to be a unique entry into the busy genre of mobile gacha RPGs.
Chief producer of the game, Cheol Hui Kim, explains that the team believes 'many players around the world will like Eversoul's animation-style graphics, unique vibe, and worldview', with their aim being to go 'beyond what's expected of a character collecting game' in hopes of pushing players to 'feel the depth of Eversoul through its immersive features'.
Kim goes on to say that the game's strengths lie in the work they put into 'bringing each and every 'Soul' to life with unique voice acting, background stories, and indigenous illustrations', highlighting that their 'goal is to make you feel emotionally invested when collecting these characters'.
Check out the brand-new Eversoul trailer below.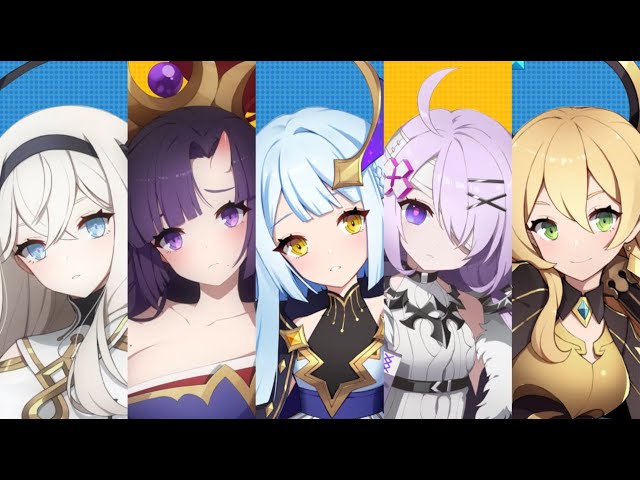 When is the Eversoul release date?
Having showcased its first global trailer during this year's G-Star Global Game Exhibition in Busan, South Korea, Kakao Games and Nine Ark Inc. have announced that the Eversoul release date is slated for sometime in early 2023. We'll be sure to let you know as soon as we hear of an exact date.
When can I sign up for Eversoul pre-registration?
Eversoul pre-registrations officially open later this month, on November 29. More news on the upcoming release date and pre-registrations will become available soon, and we'll update this page as soon as we know more. In the meantime, you can follow Eversoul on Twitter and Youtube.
If you can't wait for Eversoul, check out our lists of the best gacha games and the best mobile RPGs for some sound titles to keep you busy in the meantime. Or, if you fancy a spot of monster collecting instead, check out our complete Pokédex or My Singing Monsters breeding guide.