With all of us Genshin Impact fans finally packing our bags and heading off to the vibrant jungles and scorching deserts of Sumeru, there are heaps of new people to meet. One of which is the stunning, fierce warrior, Candace – a powerful lady we're dying to meet.
Hoyoverse has recently released drip marketing for the upcoming character, Genshin Impact's Candace, and it's hard not to fall in love at first sight. Details have been scarce, but we've keeping our eyes peeled for any new information regarding Candace, and we'll be sure to add it to this guide as soon as we can. So here's everything we know about the gorgeous guardian of Aaru Village so far.
If you're still preparing to set foot in the new region, check out our Genshin Impact Sumeru guide. We've also got a Genshin Impact tier list, and guides to other characters including Genshin Impact's Tighnari, Genshin Impact's Collei, and Genshin Impact's Dehya. Or, if you're looking for some extra primos to save so you can snag Candace ASAP, check out our list of all new Genshin Impact codes.
Who is Genshin Impact's Candace?
Genshin Impact's Candace is an upcoming character from the Sumeru region. She's the Guardian of Aaru Village, and a true descendant of King Deshret. She wields a hydro vision, along with a spear and shield, offering a very unique playstyle.
To get a glimpse of the mighty Candace in action, check out the version 3.1 trailer below.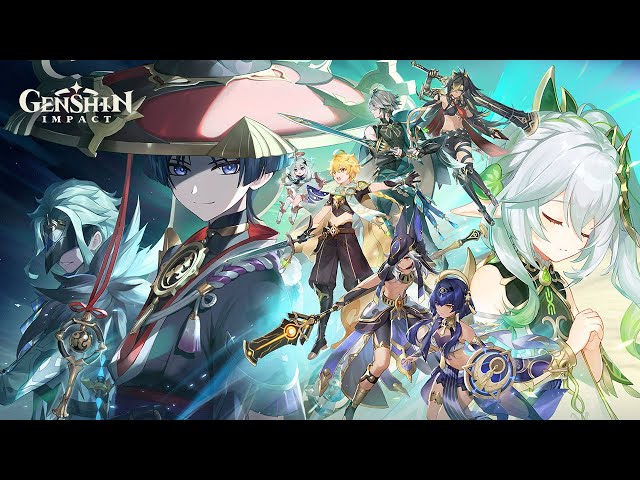 What's Genshin Impact Candace's element and weapon?
As mentioned above, Candace is a four-star hydro polearm unit, who also makes use of the round shield attached to her arm. While we've not had the chance to test her out yet, we believe she'll be a skilled sub-dps/support and will likely synergise well with other new characters joining us in Sumeru – especially with the new dendro elemental reactions.
We'll be sure to update this guide as soon as we have more details on her skills, attacks, and weapons.
When is Genshin Impact Candace's banner?
After a lot of waiting, we're excited to see that Hoyoverse has finally confirmed the Genshin Impact Candace release date. She's coming in the first half over version 3.1, which is set to go live on September 28, and will be one of the featured four-stars alongside Genshin Impact's Cyno and Genshin Impact's Venti. For more information, check out our Genshin Impact next banner guide.
That's all we've got on Genshin Impact's Candace so far, but be sure to check back later for more details. In the meantime, head over to our Tower of Fantasy characters guide to explore another open world.